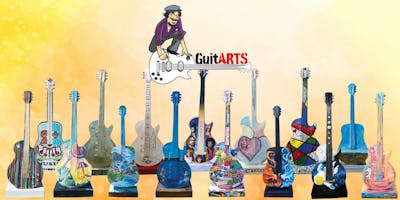 GuitARTS Live Auction
Music Drives Us is proud to have created GuitARTS – our inaugural public art project to promote the arts and importance of music education. On Thursday, November 15, Music Drives Us will be hosting an intimate live auction for a limited amount of our beautified GuitARTS. This will take place at Ferrari of New England "On The Automile" in Norwood, Massachusetts at 7:00 p.m. There will be enticing hors d'oeuvres and cocktails for all guests who attend. 
Please RSVP by November 8, 2018. With the proceeds from GuitARTS, Music Drives Us will support local music education programs, including the Norwood Schools Fine Arts Department. 
Don't miss your chance to take home a one-of-a-kind guitar and support our musical mission!