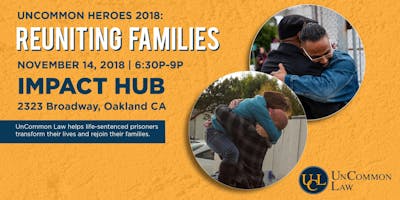 UnCommon Heroes 2018: Reuniting Families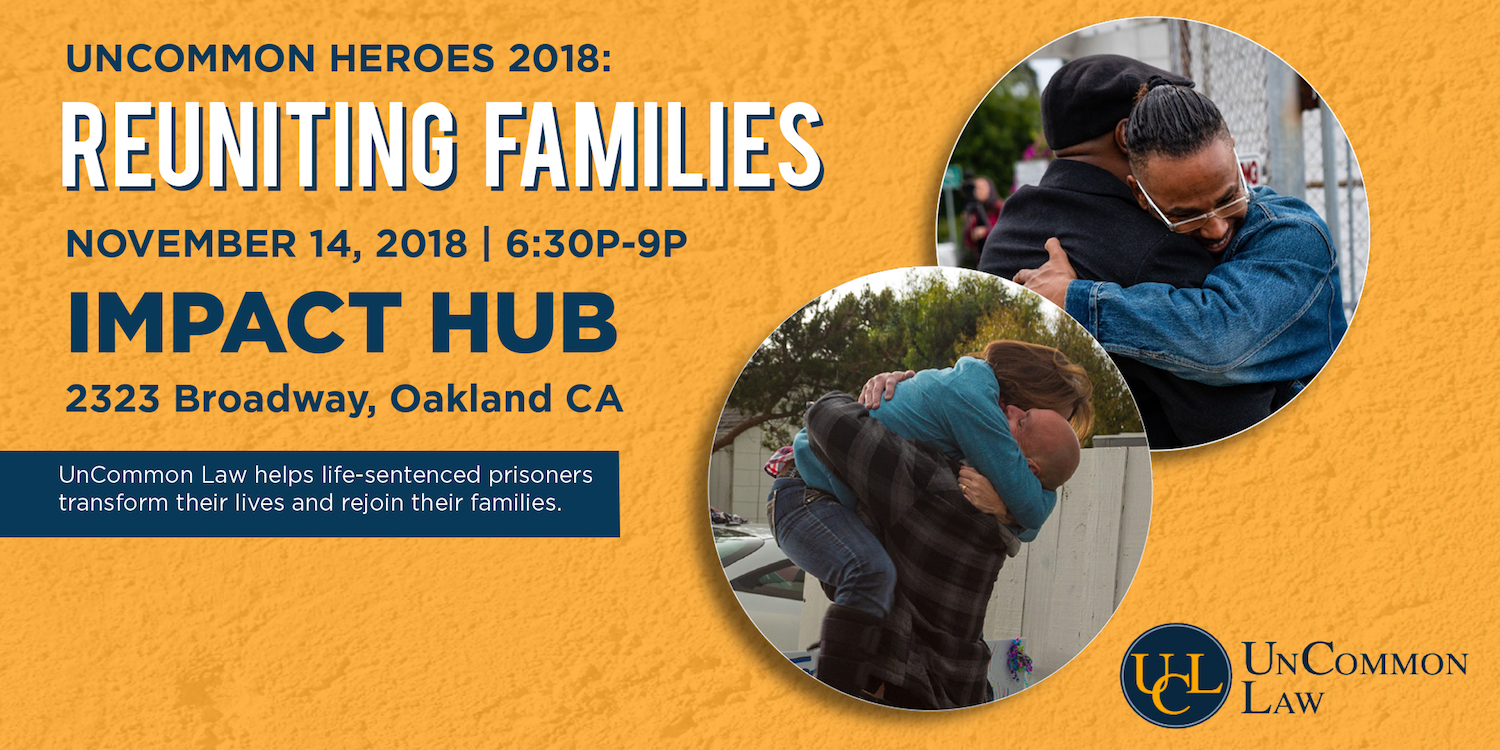 Join us for our 3rd annual UnCommon Heroes event: Reuniting Families.
There is much to celebrate, as we welcomed home our 196th client this year, with more releases pending. We also celebrate founder and Executive Director Keith Wattley's being named an Obama Fellow. 

Emcee: Mr. Emile DeWeaver 
On September 3rd, we welcomed home Emile DeWeaver from a life sentence. Mr. DeWeaver co-founded Prison Renaissance, which restores communities by using arts, media, and technology to connect incarcerated people to the communities that need them.


Hero Honorees: Karen McDaniel & Sam Lewis  


Food provided by CALA Restaurant, Chef Gabriela Cámara
CALA restaurant is headed by Mexico City star chef Gabriela Cámara and Prison Law Office alum and star restaurant manager Emma Rosenbush. What you may know about CALA is that legendary food critic Michael Bauer proclaimed it possibly the best Mexican food in the U.S. What you may not know about CALA is that it hires formerly incarcerated people. In addition to standing behind this hiring policy, CALA is committed to providing leadership and front-of-house opportunities for people with criminal records. CALA is setting an example for the industry. And it's working.  


Board of Directors:
Keith Wattley, Founder and Executive Director
Sara Norman, Board President
Megan Comfort, Ph.D., Board Secretary
Glenn Cole, Board Treasurer
Amanda Berger
Edie DeGraff
Frankie Guzman
Ernest Hammond, III
Sam Johnson, Sr.
Satch Slavin
Troy Williams
Host Committee:
Dan Geiger
Anne Irwin
Billie Mizell & Kelly Dermody
Sarah Anne Minkin & Jon Eldan

Sponsors:


UnCommon Heroes is generously sponsored by: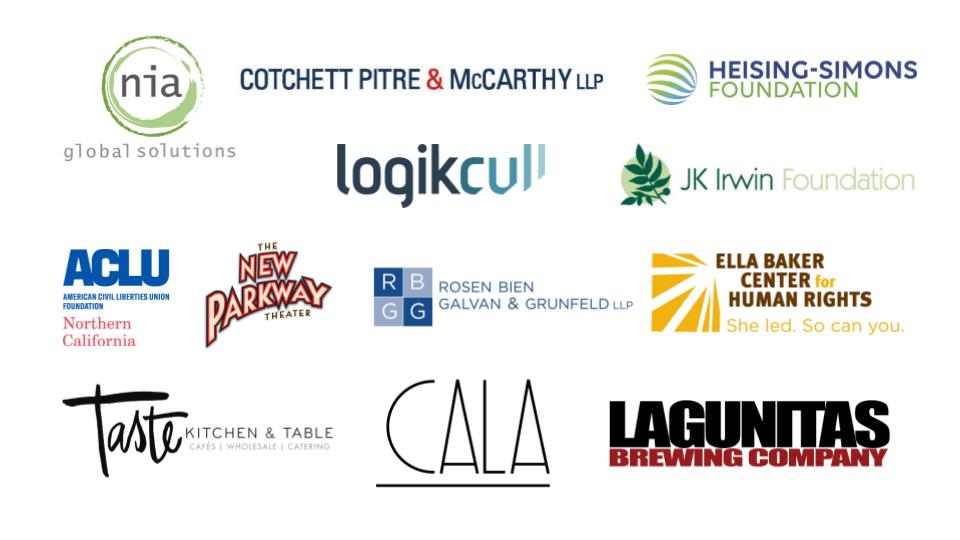 Tommy & Lilia Hess
Quinn Delaney
Elizabeth Carty & Ernest Galvan
It's not too late to join as a sponsor!
For more information about sponsorship opportunities for this event, please contact info@uncommonlaw.org.
VIDEO: Recap of 2017 UnCommon Heroes Event