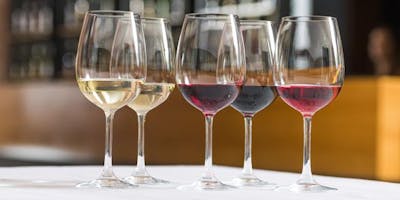 Wine Tasting to Benefit Tutoring Plus
Wine Tasting at The Rising to Benefit Tutoring Plus
This wine tasting experience features four high quality wines with light food pairings. The tasting will take place on Wednesday November 14th from 7pm to 8pm at the Rising - 1172 Cambridge St, Cambridge, MA 02139.
Tickets are $30 – All proceeds from the event will be donated to Tutoring Plus. Consider donating if you are not able to attend the event by clicking on tickets and then selecting donation.
Event
Come experience four delicious wines and learn about wine appreciation. The wines will be shown by Alex Skall, who will be your guide, providing tasting notes and instructions on how to taste wine professionally. The event will be casual with the opportunity to discuss the wines amongst friends.
Alex Skall holds an advanced certificate from the Wine and Spirit Education Trust. He is a lover of wine and looks for value whenever he is choosing wine to drink. Alex currently tutors a 12th grader on Wednesday nights and serves on the Board of Directors at Tutoring Plus.
Tutoring Plus
Tutoring Plus is a local nonprofit that provides tutoring, mentoring and enrichment programs to students in grades 4-12. The organization's mission is to support and encourage the academic, personal and social growth of children and youth in Cambridge, Massachusetts, with the help of volunteers and community partners. All programs are provided free of charge to allow access to educational, social, and personal growth opportunities for all students in Cambridge.