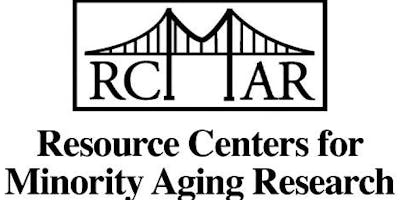 AARP Sponsored RCMAR Networking Dinner, November 14, 2018
NETWORKING DINNER (November 14, 6-8 pm):

Thanks to the generous support of AARP,  the Coordinating Center invites you to our Networking Dinner, on Nov 14 following the RCMAR Preconference Workshop at GSA. This annual RCMAR dinner is open to the entire RCMAR family, including all alumni site scholars and faculty as well as newly funded scientists and faculty. Dinner will be held from 6-8 pm at the Piattini Wine Cafe located at 4226 Newbury Street, Boston, MA.

"Piattini "means small plate in Italian and the restaurant's menu of small plates will allow you to sample a variety of different tastes. The menu includes an assortment of selections to include: Penne pasta with butternut squash, herbed chicken breast;  Pan Seared Salmon with roasted red peppers, green beans and red potato puree;  Lobster stuffed ravioli with lobster cream sauce; and more! Vegan and gluten free options are available upon request.

There is a small registration fee of $10 plus a $2.24 Eventbrite credit card fee.