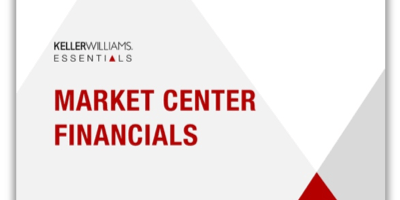 Market Center Financials with Michele McBride
It is vital that leaders in the market center learn the tools to discover exactly where the business stands financially. Market Center Financials will teach you to use the balance sheet, income statement, Vital Signs, WinMORE and other reports to guide your market center to maximum profitability.
This course will teach you how to: 



Discover how to assess the financial health of your market center using the Vital Signs reports, the balance sheet and the income statement.




Learn to gauge your associates' performance by reading the WinMORE reports provided by your MCA each month




Learn the strategy to accurately forecast your market center's performance and budget accordingly.




Gain a new perspective on your own market center by analyzing the financial statements and reports of other market centers.



Registration includes lunch.
Book your room at the Westford Regency Inn by 11/2 and receive our group rate of $125/night by calling 978-692-8200 and using the code "KW Classroom."
Michele McBride, Regional MCA 

Michele started with Keller Williams in 2007 as a Market Center Administrator (MCA). She quickly excelled in the MCA role and was recognized early in her career as an emerging leader. In 2013, Michele was inducted into the Keller Williams Realty International MCA Hall of Fame, and later that same year joined the Greater PA Regional team as the Regional MCA. 

Michele has a Master's Degree in Organization Development and Change, and is passionate about developing leaders and helping people reach their fullest potential. In her role, she is responsible for consulting our MCA's into top performance by using the KW models and systems. Michele is passionate about personal growth and development. 
TERMS and CONDITIONS





An Eventbrite fee of 2.5% plus $.99 per ticket will be added at checkout.






All ticket sales are final.  No refunds.




Registrations are fully transferable.  Contact the event organizer.




Any reimbursements of registration fees will need to take place directly between the associates involved in the transfer.




Registrants who do not attend, "No-shows", will not receive a refund.




The registration fee includes instruction and materials.