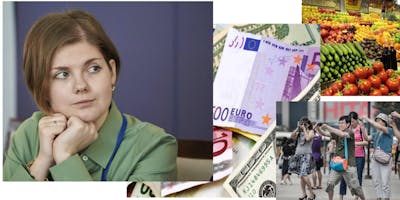 Anastasia Likhacheva: Unilateral Sanctions in a Multipolar World
The Russia and Eurasia Program at The Fletcher School is pleased to host Professor Anastasia Likhacheva of HSE University. Please join us for her lecture on the use of sanctions in contemporary international  affairs and Russia-West relations. Refreshments will be provided. Attendance is by registration only on Eventbrite.

Anastasia Likhacheva has a Ph.D. in International Relations and works as Deputy Dean for Research at the Faculty of World Economy and International Affairs and Deputy Director of CCEIS at the National Research University Higher School of Economics in Moscow, Russia. Her key area of expertise is international political economy with a particular focus on economic sanctions and Russian-Asian relations. She is the author of more than 50 papers, briefs, and working papers published in Russia and abroad. Since 2016, she is also Head of the Russian Organizing Committee of the Working Group for the Future of Russian-American Relations, a joint project led by HSE University and Harvard University.