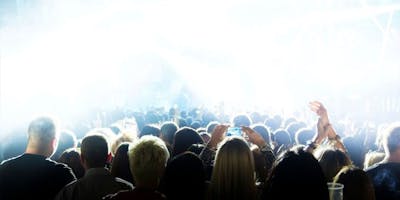 The Twin Cities Business Leadership Initiative
Designed to be the most valuable 90 minutes you've ever spent on the topic of leadership, and its impact on the performance of your business.
Special Private Business Leadership Event: Presentation and discussion of The Silent Killer of Performance and Growth...that haunts virtually every business, and exactly how to eliminate it.
You'll get forensic analysis of today's most vital leadership and organization performance research, and hear for the first time, what's causing companies to waste on average 40% of their annual people costs.
You'll also learn the simple solution for how to increase your companies revenue growth by an average of 50% and increase your annual profits an average of 60%.
In the process, you will hear how to make your job easier, more enjoyable and more rewarding!
Register with this link today as seating is limited. The Twin Cities Business Leadership Initiative launched and led by Critical Insight Group. To find out more about that initiative, (with the first 3 steps being provided at no cost to participating businesses), contact Anna Olson at 612.282.0773 or anna.olson@criticalinsightgroup.com.
About Dale Henry: Dale Henry is the founder and owner of Critical Insight Group, a Master Human Capitalist Strategist with the Human Capital Institute, and a founding partner and inner circle member of the John Maxwell team (international team of coaches, speakers and teachers in leadership and personal success.)  He's spent 30 years researching, practicing and teaching leadership and organizational performance to businesses throughout North America.
His personal focus and expertise is developing the GREAT LEADERS OF GREAT TEAMS businesses need throughout their organization.