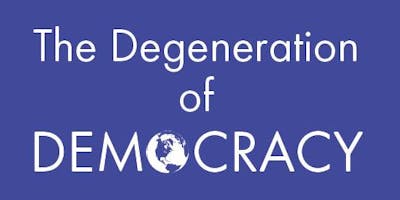 The Degeneration of Democracy
Join Norway House - Minnesota Peace Initiative for a moderated discussion of this important issue.
Tuesday, November 13 at 7:00 PM, Norway House's Minnesota Peace Initiative presents a free, open-to-the-public program, "The Degeneration of Democracy." This topic is timely, as current democracies--including the United States--continue to face challenges both from within and abroad. With the belief that a well-informed public is critical to an effective democracy, the Minnesota Peace Initiative hopes this forum will provide an opportunity for thoughtful discussion of current events.
Keynote Speakers for this program include:
Tom Hanson, currently serves as Program Secretary of the Saint Paul-Minneapolis Committee on Foreign Relations and as a lecturer/consultant for the Great Decisions program at Global Minnesota.
Elaine Tyler May, a historian of the United States in the twentieth century and a Regents Professor in the Department of American Studies at the University of Minnesota.
Jonas Bergan Draege, a joint postdoctoral research fellow with the Belfer Center's Middle East Initiative (MEI) and the Center for International Development's Evidence for Policy Design.