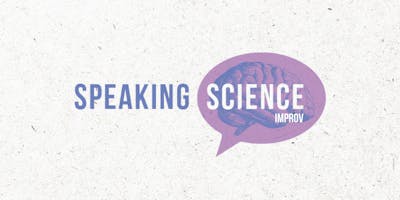 Speaking Science Improv Series
Would you like to learn a new and effective way to communicate your science in front of any audience? Think on your feet during presentations? Join Speaking Science Improv as we develop better communicators and co-create a community of practice through improvisational exercises. Learn how to express your passion by focusing on body language and adaptability while being led by two professional actors in a judgement-free environment. Not only will you see how effective it is to integrate a bit of theater into your work, but how to have fun when talking in front of an audience!
Our sessions will be led by an amazing duo of theater professionals:
Luverne Seifert, Dept. of Theater, Arts and Dance
Dario Tangelson, Professional Actor, Dept. of Theater, Arts and Dance, and Guthrie Theater

Come to one session, or come to them all! This is a year-long program meant to develop your communication skills and we'll be adding more dates in the future.
**Please note you must register SEPERATELY for each date. One registration does not register you for the whole series.
***November 27th event will take place in the Wilson Library on the West Bank campus.