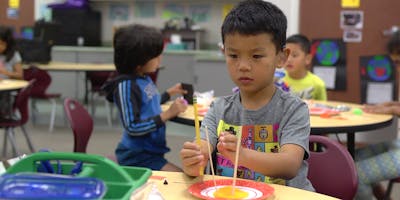 ACOE & CPIN Foundations and Frameworks, A Deeper Dive for PreK & TK Teachers
Join us at the ACOE as we take a deeper look into the California Foundations and Frameworks Standards for Preschool and Transitional Kindergarten teachers.  California Preschool Instructional Network (CPIN) provides evidence-based resources and strategies in various content areas.  We meet the 2nd Tuesday of each month with the exception of February, April (when we meet the 2nd Wednesday of the month) and May when we meet the first Tuesday of the month.
UPDATE:  Material fee is waived!! Dinner will be provided. 
Dates & Topics: A deeper look at...
9/11/18: Social Emotional Development 
10/09/18: Language and Literacy
11/13/18: English Language Learners
12/11/18: Mathematics
01/08/19: Visual and Performing Arts
***02/13/19: Physical Development (Wednesday)
03/12/19: Health
***04/10/19: History and Social Science (Wednesday)
***05/07/19: Sciences (1st Tuesday)