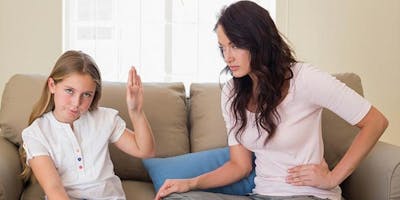 (STR) Managing Difficult Conversations With Your Child
Eran Magen, PhD, Stanford University, The Center for Supportive Relationships 
Trying to offer support when your child or teen seems upset or stressed can feel like tiptoeing through a minefield.
In this interactive workshop, you will learn how to be more effective and comfortable offering emotional support when your child is experiencing strong emotions such as stress, frustration, anxiety, or anger. Dr. Eran Magen shares strategies that will help your child feel better and think more clearly, while improving your parent-child relationship.
Eran Magen, PhD, is the founder and scientific director of the Center for Supportive Relationships, which provides relational skills training for school districts, higher education institutions, healthcare professionals, and private corporations.
Parents, friends, and family welcome! Free admission and light refreshments.
St. Raymond Parent Education Series events are sponsored by St. Raymond School.
Questions? Contact Charlene Margot, M.A., Director, The Parent Education Series, cmargot@csmconsulting.net, or Stacey Holmes, staceywharton@yahoo.com.