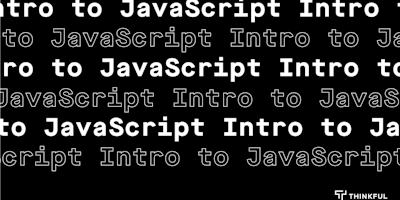 Intro to JavaScript: Build a Virtual Pet
Learn the programming fundamentals of JavaScript by building a virtual pet (think: Tamagotchi). With each new programming concept you learn, you will add new features to your game, including customizing your pet, feeding them, and keeping track of their health.
See an example before you come: https://cumbersome-vole.glitch.me/ This virtual pet was made by an attendee at one of last events!
Before you come:
-Experience with HTML/CSS is ideal.

How to find us: Workbar - Back Bay is located at 399 Boylston St, Boston, MA 02116. The entrance to the venue is located on Bolyston street. Upon entering please check-in to the front desk and they will send you up to the correct floor. Street parking is available around the venue as well as several parking garages. Nearest rail-line stop is Copley which is one block from the venue. "
About this incredible location: Workbar is a network of high-quality coworking & office spaces that are friendly, flexible, and convenient. Our members enjoy a motivational and productive work environment, and the opportunity to take advantage of a supportive network of connections ready to help each other build, create and grow.