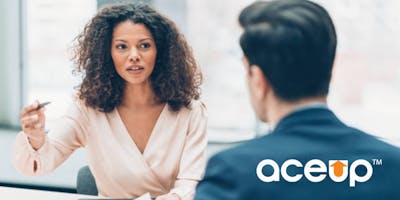 EMPOWERING WOMEN LEADERS: Managing Conflicts & Difficult Conversations
Many of our most difficult work conversations are mission critical: managing up, giving feedback, negotiating budgets. This workshop will help you transform your most challenging conversations into learning conversations that help you fully put the issues on the table, effectively problem solve so decisions stick, increase your knowledge and understanding, all while building relationships. We will identify what makes these conversations hard, how to shift to a constructive frame of mind that drives effective behavior, and how to open the conversation so the other person wants to talk with you.

Dr. Amy Rebecca Gay is a senior consultant and certified executive coach who brings over 25 years of experience as a mediator, trainer and facilitator for Fortune 500 companies. With a PhD in Social Science & Conflict Resolution from Syracuse University, Amy has a strong expertise in leading mediation and dispute resolution processes, navigating difficult conversations and negotiations, resolving conflicts, giving and receiving feedbacks, and communicating strategically. She is the former assistant director of the Graduate Programs in Conflict Resolution at UMass Boston, and some of her clients include Sanofi-Genzyme, Blue Cross Blue Shield, Boston Scientific, Cisco, Deloitte, MasterCard International, and many other organizations. 

Format of the Event:


2.5-hour Group Workshop


30-min breaks and networking


This Event is for you if you want to: 


Increase your willingness and ability to have candid conversations while building your working relationships


Transform difficult conversations into opportunities to learn


Begin conversations constructively