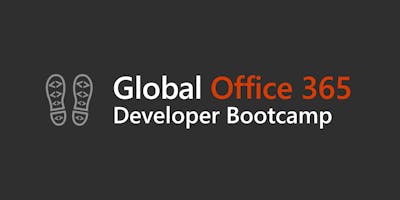 Global Office 365 Developer Bootcamp - Boston
Please join Bob German (@bob1german), Robert Gates and Paul Summers for an overview of the extensibility and development surfaces in Office 365 and a deep-dive on extending Microsoft Teams. Using code and conversation, Bob, Robert and Paul will show how developers can build custom bots and applications on top of Teams. We'll also review how organizations can use the Teams API's to automate the governance of Teams. At the conclusion of this day, attendees will have a firm foundation in the Teams extensibility model and will be equipped to start delivering applications to their organizations.
This event is one of many Office 365 Developer Bootcamp events going on around the world this fall!
For those that have not signed up already, please sign up for the Office 365 Developer Program. This provides you access to a tremendous set of resources, including an Office 365 developer tenant where you can begin to experiment, innovate and start to build solutions that take advantage of Office 365!
We would like to thank the following sponsors for helping to make this event a great experience for all attendees!