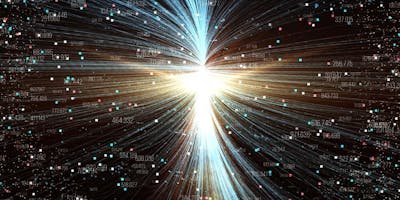 The COSIMO Verbatim Summit 2018
Blockchain: Transforming a Technology Vision Into a Global Reality
Please join us at our inaugural event, the COSIMO Verbatim Summit 2018, on November 13 from 12:00pm to 6:00pm at The Langham, Boston. This exclusive, invitation-only executive conference will provide innovators and leaders in blockchain and cryptocurrencies with an opportunity to share their vision for 2019 and beyond.
From tokenization to next-generation cryptocurrencies, the COSIMO Verbatim Summit will discuss important topics such as outlining the opportunities that blockchain and cryptocurrencies offer as truly global systems; addressing the frameworks needed to bolster investor confidence and trust in technology innovations and new currency systems; and previewing what a blockchain-based global digital economy might look like.
The event will be capped off by a special VIP dinner in The Langham's historic Wyeth Room, the former site of the Governor's Reception room of the Federal Reserve Bank of Boston.
SPEAKERS
Mark Yusko, Morgan Creek; Anthony Pompliano, Morgan Creek; Jed Breed, Circle; Jamie Finn, Securitize; Joel Telpner, Sullivan & Worcester; Ben Upward, Syncronicity; John Hargrave, Media Shower, Bitcoin Market Journal; Brian Sugrue, AllianceBernstein; Rob Frasca, COSIMO Ventures; Ken Lang, ndau Collective
CONFERENCE SCHEDULE
12:00pm-1:00pm      Registration and lunch
1:00pm-1:05pm        Welcome and introductions
1:05pm-2:05pm        Session A - The Blockchain Disruption                                                                                                                       Opening Keynote: Mark Yusko, Morgan Creek
2:15pm-3:15pm        Session B - The Vision for Tokenization                                                                                                                       Panel: The Tokenization of Everything                                                                                                                        Fireside Chat: Generating Trust with Tokenization
3:30pm-4:30pm       Session C - Cryptocurrency Goes Mainstream                                                                                                           Panel: Developing Robust Strategies for Cryptocurrencies                                                                                       Fireside Chat: The Future State of Cryptocurrencies
4:30pm-5:15pm       Closing Keynote: Rob Frasca, COSIMO Ventures                                                                                                       The Path Forward: Planning for When, Not If, Blockchain Goes Mainstream  
5:15pm-6:00pm     Cocktail reception

6:00pm-8:00pm     Private dinner, Wyeth Room