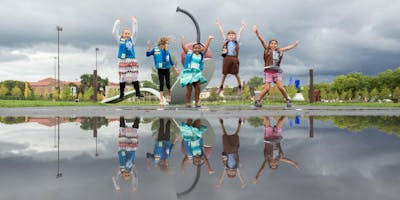 Join Girl Scouts and Form a Troop in Cannon Falls
Stop by Girl Scouts' Troop Formation Night in Cannon Falls!
At this event you'll learn more about Girl Scouts and how to join. Picture this: a safe, no-limits place where your girl can try new things, take on challenges, build community, and inspire others! That's Girl Scouts. A place where "Can I?" quickly turns into "I will!" Where your G.I.R.L. (Go-getter, Innovator, Risk-taker, Leader)™ can transform her ideas into action, turn her questions into adventure, and grow her confidence through practice.
With more than 50 million Girl Scouts alums and 2.6 million current members to cheer her on every step of the way, there is no adventure too big, no challenge she can't face, and no fear she can't conquer. 
At this event we will be working to form new troops as well as place girls into existing troops. GSUSA annual membership for girls and adults is $25 per person and payable at the event. Financial assistance is available.
Interested in volunteering with Girl Scouts? At this event, you'll learn about the many ways to support girls in Girl Scouts as they practice a lifetime of leadership - imagine the impact you could have!
We'll see you there!
In the meantime, if you have any questions about Girl Scouts or this event, give us a call at 800-845-0787 or email us at girlscouts@girlscoutsrv.org. Ready to join? Become a member here.
For further information about this event, contact Sandi Powers at vsupport.sandi.powers@girlscoutsrv.org.