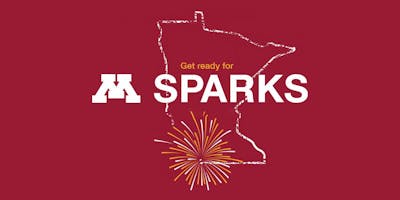 MN SPARKS Waseca
Join fellow alumni and friends for a conversation with University of Minnesota faculty on topics relevant to Minnesota and beyond. Snacks and refreshments will be provided. FREE and open to the public. 

The theme for this event Waseca is: Understanding the Local Economy 
Program:
5:30 p.m. Doors open
6-7:30 p.m. Program
7:30 p.m. social time with presenters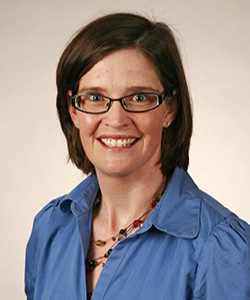 Brigid Tuck
Brigid is with Extension's Center for Community Vitality. She conducts analysis and writes reports for the Economic Impact Analysis (EIA) program, which she helped launch in early 2009. Since then, the EIA program has issued more than 100 reports, covering numerous economic sectors in Minnesota - including tourism, education, manufacturing, retail, infrastructure, and local foods.
Presentation Summary:
Understanding Southern Minnesota's Economy
Southern Minnesota's economy draws on a rich agricultural base and strong manufacturing businesses. However, the regional economy is complex. Learn about national and state trends affecting the regional economy, about regional drivers of growth, and the challenges facing the region's economic future. In addition, the presentation will explore local economic events – like the closing of QuadGraphics – and the effects on the economy.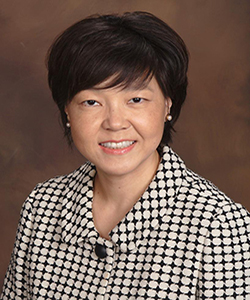 Hye-Young Kim
Hye-Young Kim is an associate professor in the Retail Merchandising Program in the College of Design at the University of Minnesota. She also serves as the Director of the Center for Retail Design and Innovation (CRDI) and the Undergraduate Program Director of Retail Merchandising. Kim's research interests include consumer behavior, strategic retail management, rural retail revitalization, and ethnic minority entrepreneurship. Her scholarship in these areas has appeared in Journal of Retailing and Consumer Services, International Journal of Retail and Distribution Management, International Review of Retail, Distribution and Consumer Research, Journal of Human Sciences and Extension, International Journal of Consumer Studies, Journal of Relationship Marketing, International Journal of Fashion Design, Technology and Education, Journal of Global Fashion Marketing, and Advances in Consumer Research. She has received multiple research awards from the Global Marketing Conference (GMC), the American Collegiate Retailing Association (ACRA) and International Textile and Apparel Association (ITAA)
Presentation Summary:
Rural Retail Revitalization
In partnership with University Extension's Neil Linscheid, Associate Professors Hye-Young Kim, Hyunjoo Im, and Ph.D. students Claire Whangand Sanga Song have developed the Joint Retail Assistance Program, a project designed to forge connections between retail merchandising students and retailers in rural Minnesota.
Erosion of small town business is directly linked to the decline of the local community, because sense of community disappears when there is no place to gather, communicate, and connect in town. The Retail Assistance Program is designed to help rural Minnesota retailers drive business and keep small town Minnesota businesses thriving.
Host: Regent Darrin Rosha 
Emcee: Jim DuBois