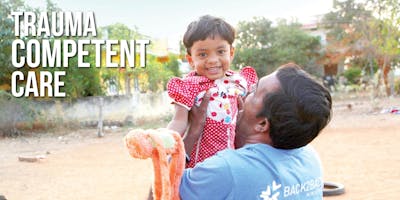 3 Day Becoming a Trauma Competent Caregiver - Minnesota, Nov. 13 - 15
On November 13-15, the Back2Back Child Development team will be offering "Becoming a Trauma Competent Caregiver" (TCC) training.  This biblically-based and research supported training has reached over 50 countries.  It will help you gain the insight and skills needed to work with kids from difficult backgrounds while learning about the importance of your own self-care as well. 
The "Becoming a Trauma Competent Caregiver" is a 3-day training.  The cost is $295 and includes training binder, materials and lunch/snacks each day. The TCC training will be from 9:00AM-4:00PM daily with an hour break for lunch.
There is an OPTIONAL Nurture Group Training offered Tuesday and Wednesday from 4:30PM - 5:30PM directly after the TCC training.  Nurture Groups are an excellent way to teach kids/teens skills needed for healthy relationships and self-regulation.  You are encouraged to attend, you won't regret it!  To attend both the 3-day TCC training and the Nurture Group training the cost is $315 and includes training binders for both trainings, a Nurture Group start-up bag with 24 lesson plans and lunch/snacks each day.  
There are a block of rooms at the Grandstay In Waseca, MN reserved under "TCC Waterville" for those with need https://www.grandstayhospitality.com/find-a-hotel/locations/waseca/photo/57
If you choose to pay by check, it can be made to "Back2Back Ministries" and mailed to Back2Back Ministries, PO BOX 70, Mason, Ohio 45040.  Please write "TCC Training" in the memo line. This site will not allow registration with check so please email Julie Cooper @ jcooper@back2back.org if you would like to pay by check, or for any other questions.