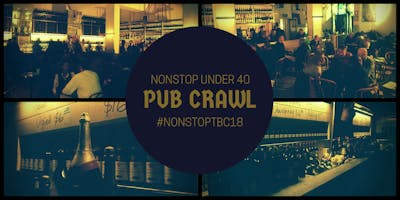 The NonStop Under 40s Pub Crawl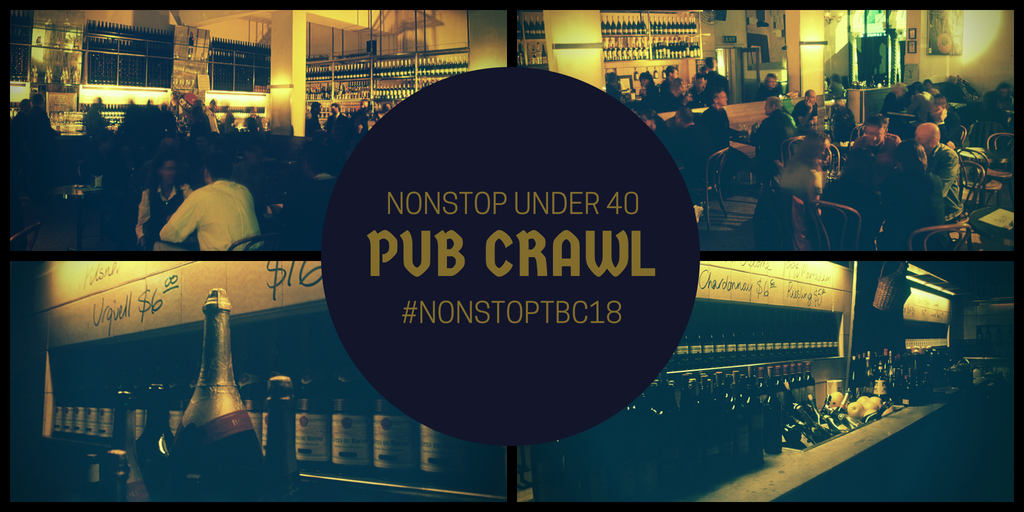 The NonStop Under 40s will be hosting a night of fun, aimed at helping fellow members get to know each other a little better. The night will begin and end at the 3SIXTY Bar at the Hyatt Regency Hotel, and in between we will be hitting downtown Burlingame for food, drinks and activities a-plenty. All transport has been arranged and all participants will receive a free t-shirt commemorating the night – which we are sure will become a much sought after collector's item.
We will aim meet between 6-6.30pm at the 3SIXTY Bar before making our way downtown at around 6.45pm. Please arrive as early as you can.  


So, if you love free food, drinks, activities, clothes and of course, the chance to chat all things NonStop, then sign up and send us your shirt size.

We're sure this will be the first of many great NSU40s nights out. Come along and take part in the newest NonStop networking group.

N.B. Strict* under-40 age limit applies. Drivers licences will be checked**
*ahem, not that strict
**they probably won't be checked