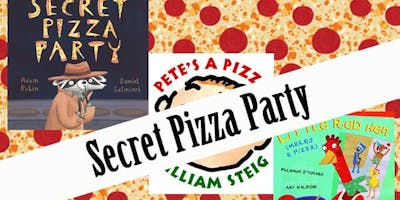 Secret Pizza Party Storytime
It's not a secret that we will be having a special secret pizza party storytime on Veterans Day this year! Join Storytime Sarah for a reading of Adam Rubin's Secret Pizza Party, Pete's A Pizza by William Steig, and The Little Red Hen Makes a Pizza by Philomen Sturges, followed by a pizza packed lunch.
This storytime is recommended ages 3 and up. Parents with children that have food allergies can bring lunch for their child from home. Only children need to be registered for this event.