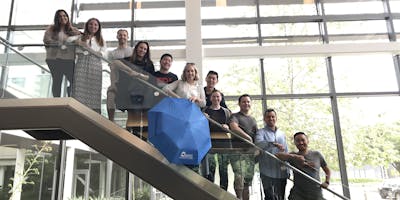 Fall 2018 GSM Leadership Summit
The Fall Leadership Summit will be held on Sunday, November 11, 2018 from 9:00-1:30 PM at the San Ramon campus.  This is the first summit to include club leaders from all five GSM programs, as well as the quarterly GSMSA board meeting.
The summit is facilitated by the Bay Area DSAC in collaboration with ASM and the Sacramento DSAC.  It will focus on strategic planning and cross-campus opportunities.  You will not only have the opportunity to meet other GSM club leaders, but also have time to plan your club's events/activities for the academic year.  Where possible, there may be opportunities to partner with other clubs (e.g. Women in Leadership in both the Full-Time and Bay Area programs) and organize events on a larger scale or quality.
The summit is mandatory for umbrella organization representatives and new club leaders.  It is optional (but highly encouraged) for continuing club leaders.   
---
Agenda
9:00-9:30 AM                Check-In and Networking 
9:30-9:40 AM                Opening Remarks 
9:40-10:10 AM              Student Club Mixer 
10:10-11:30 AM             Breakout Session
11:30-12:30 PM             Lunch 
12:30-1:20 PM               Breakout Session Report Out 
1:20-1:30 PM                 Closing Remarks 
1:30-3:00 PM                 Optional Happy Hour (location TBD)
---
Clubs Invited


Associated Students of Management (ASM)


Challenge For Charity (C4C)


Finance Association




Food and Wine Club


Marketing Club Association


Net Impact


Consulting Club


Entrepreneurship & Innovation Association (EIA), Full-Time and Sacramento


GSM Pride Network


Women in Leadership (WiL), Full-Time and Bay Area


Bay Area & Sacramento DSAC


Bay Area Ambassador Program (BAAP)


Healthcare Council


Blockchain and Cryptocurrency Club


Liquid Networking Club


Bay Area Marketing Association (BAMA)


Mentorship Club