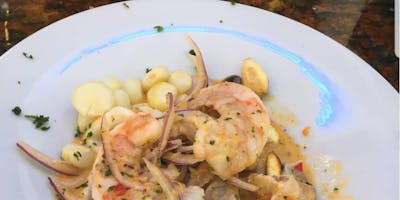 Cooking as a Second Language (The Spanish Edition): The 3 Ceviches in a Pacific Triangle
Join HI Boston and Guest Chef Sebastian Valenzuela Perez for this very special Cooking as a Second Language workshop which really lives up to its name! Explore the history, culture and preparation of ceviche across three different regions in a workshop conducted in Spanish with English translation! Everyone is welcome to this workshop (regardless of language ability), so come be part of an international afternoon of cooking, culture and sharing at HI Boston!
As with all HI Boston's educational programs this workshop is FREE and open to all in the community, however register early to reserve your spot!
With further question or more information please contact liora.norwich@hiusa.org
Please be advised: "Consuming raw or undercooked meats, poultry, seafood, shellfish or eggs may increase your risk of foodborne illness."