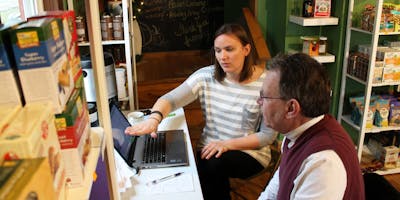 Accelerate Your Business Conference
Accelerate Your Business Conference
When: Sunday, November 11, 2018
Time: 10:00 am - 2:00 pm
Where: Steele County History Center, 1700 Austin Rd, Owatonna MN 55060
Cost: FREE
This gathering will bring together entrepreneurs and business owners together to:
- Explore opportunities to drive individual business success and sector success in the region
- Hear from local experts on financial, marketing/branding, and human resource matter
- Hear from regional businesses of different sizes that are finding success locally and nationally
- Make connections with other businesses
- Learn about new resources available to regional business owners in these sectors
- Share questions and challenges.
This initiative is being launched as a pilot in 2018. It's goal is to support established and new entrepreneurs through connections, technical assistance, and customized coaching.
This opportunity is FREE to invited business in SMIF's 20-county region. Each business that attends has an opportunity to be invited to continue with one-on-one mentoring/coaching for six months beginning in January of 2019.