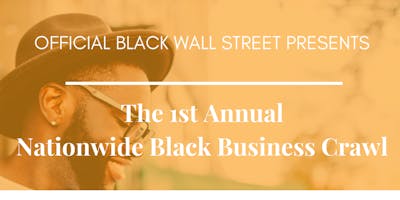 OBWS presents The Nationwide Black Business Crawl - Oakland
Join us as we shop and support our local Black-owned businesses with our 1st Nationwide Black Business Crawl! With the holidays upon us, we are maximizing our efforts to rebuild our community and support Black businesses by creating a weekend for consumers to shop Black around the country.
We've hand selected over 160 amazing Black-owned brick & mortar businesses in 11 cities. From Black-owned clothing shops to jewelry stores, we've worked with each business to create special offers exclusively for crawl participants.
If empowering your community and supporting Black businesses isn't enough, we're giving away a chance to win a $700 gift card to a national crawl participant who visits the most participating stores!
How Do I Participate in The Crawl?
Step 1: Register for the event via Eventbrite.
Step 2: We'll release participating brick & mortar businesses to those who have registered on 11/6.
Step 3: On 11/10 and 11/11 you'll be able to go from business to business to complete your holiday shopping.
Step 4: Download our app (http://onelink.to/obwsapp) and show it to the cashier at each location to receive exclusive specials and discounts.
*If you're a Black-owned business with a physical location in one of our participating cities, click here and apply to be included.
Are you located in another participating city? Register below!
Los Angeles Black Business Crawl
Philadelphia Black Business Crawl
Download the OBWS app: http://onelink.to/obwsapp