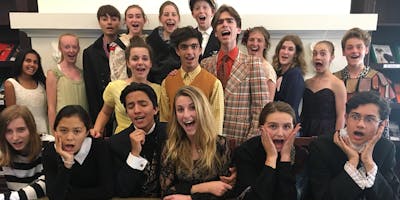 The Addams Family
They're creepy and they're kooky, mysterious and spooky, and they're coming to Branson's Jewett Family Theater in the wildly funny, ghoulish musical The Addams Family. 
Based on Charles Addams's macabre cartoons, on the 1960s television show, and on the hit 1990s films, the musical follows the family as it faces one of its greatest challenges: 18-year-old daughter Wednesday has fallen in love with "normal" Lucas Beineke and wants her family to host a dinner for his parents. Gomez and Morticia, Fester and Pugsley, Lurch and Grandmama (not to mention an army of family ghosts) — will the Addams family survive these invaders from the mundane world?
Comic chaos ensues, with everything from a scorching tango to a disastrous potions mix-up leading to a hysterical, ghastly, tune-filled climax that will leave the audience in stitches, and will change the Addams's forever.