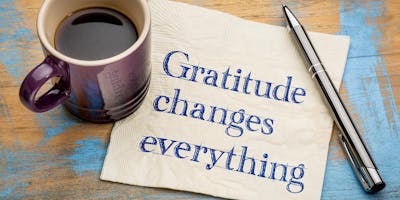 A Season of Gratitude Yoga Series
Tis the season of the Holiday Frenzy! What better way to find balance then yoga and focusing on what really matters- what we are most grateful for!
This series will be held the first 3 weeks in November, Monday evenings from 7-8:15pm, (Nov. 5th, 12th, & 19th)
During this series we will Cultivate Gratitude through our practice of yoga sequences, meditation, and discussion:
Week #1: Gratitude For You!
Week #2: Gratitude For Those We Love
Week #3: Gratitude For The World Around Us
You will also create a gratitude practice that's just right for you!
Illumination Boutique Yoga Studio is a small homey studio, therefore I limit class size to keep it intimate and comfortable.
Click the link and register soon as it is sure to fill quickly!
Namaste,
Victoria