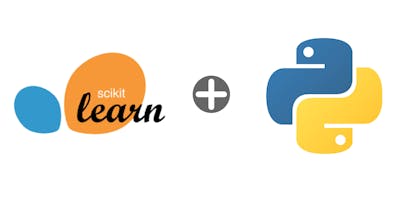 Machine Learning Training Bootcamp - Hands-On with Python, Scikit-learn | Live Instructor-Led Classes | Certification & Projects Included | 100% Moneyback Guarantee | Minneapolis, MN

Machine Learning Training Bootcamp - Live Instructor-led Online Classes
Have you ever wondered how self-driving cars are running on roads or how Netflix recommends the movies which you may like or how Amazon recommends you products or how Google search gives you such an accurate results or how speech recognition in your smartphone works or how the world champion was beaten at the game of Go?
Machine learning is behind these innovations. In the recent times, it has been proven that Machine Learning approach to solving a problem gives far better accuracy than other approaches. This has led to a Tsunami in the area of Machine Learning.
This course is designed for those who want to gain hands-on experience in solving real-life problems using Machine Learning. After finishing this course, you will find creative ways to apply your learnings to your work. The specialization also prepares you to become top-rated Machine Learning Engineer, Data Scientist, and similar roles. 
Tools and Technologies covered:
Simple Regression, Multiple Linear Regression, Polynomial Regression, Logistic Regression, K-means Clustering, Hierarchical Clustering, Classification, Training Models, Support Vector Machines, Decision Trees, Random Forests and Ensemble Learning, Dimensionality Reduction
For more on curriculum, please click here 
Machine Learning Training Bootcamp - Live Instructor-led Online Classes


45+ Hours of Live online instructor-led classes


Classes spread over 15 sessions of 3 hours each


90 days of lab access (real-life production cluster with all the tools pre-configured)


Training by industry experts


Lifetime access to course content


Real life projects


Earn certificate


LinkedIn recommendation and endorsement


24x7 online experts help


What To Expect:



The Classes - The classes are held online on for 3 hours each for an overall of 45+ hours. Classes will be conducted on Friday and Saturday



The Mode - We use Google Hangouts or Zoom to enable live, interactive classes that are also recorded for future reference.



The Audience - We have a global audience that logs in to work hand in hand with our world-class instructors. 



The Certificate - Get certificate after completing the course


Why Is This Training Different:




The Instructors - Our instructors are industry experts, people who have been there and done that. They not only encourage questioning but also give solutions that are practical and applicable at an enterprise level.



The Practice - We provide an actual cluster for hands-on practicing. It removes the need to install virtual machines and makes learning easier and fun.



The Curriculum - Created by industry experts to equip attendees to hit the ground running. CloudxLab sessions along with the curated curriculum make starting a project at work or attending an interview on Machine Learning a cake walk.


 ___
CloudxLab is a leader in the domain of Big Data, Artificial Intelligence, Deep Learning, Machine Learning and related technologies. The company provides consulting, training, solutions and products related to above-mentioned technologies
Why CloudxLab?


Best in Class Trainers handpicked for the courses


Lab for hands-on practice


Anytime Anywhere Classes


Class Recordings available for lifetime


24x7 support to customers for any technical query


Popular Online interactive platform


Certification at No Extra Cost


Real Life Projects


---
For any queries, write to us:
 Kelly Thomas, Business Development Manager
 Email: reachus@cloudxlab.com
 Phone: +1 (412) 568-3901