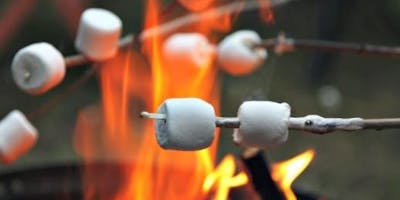 CAIS FSA Fall 2018 Camping
Last Day To Sign Up: OCTOBER 7, 2018! 
Limited Breakfast Spots so sign-up early!
 Attention CAIS Campers! Presenting the FALL 2018 edition of CAIS Family Camping at Olema Campground on the weekend of October 12-14, 2018. This is a great opportunity to spend time with the awesome people in the CAIS community!  Camp for 1 or 2 days, or make it a day trip and join the BBQ!
The fun begins as early as Friday afternoon for those who choose to get a head start on the weekend. Other campers will arrive on Saturday morning in time for lots of outdoor activities—such as playing soccer at the campground or visiting nearby beaches and parks. The evening includes a community barbeque, fun around the campfire and s'mores for all.  This Camp will no doubt add its own special events to the growing lore of CAIS Family Camp. Be part of the fun! (password: cais150)
Olema Campground is located on Route 1 in Olema about an hour north of San Francisco. It has well­ maintained bathrooms with hot showers and open areas for playing.
We welcome everyone to participate in the Saturday night barbecue.  The communal barbecue will feature snacks, traditional grilled meats, salmon and veggies, and s'mores for kids of all ages.
NEW Breakfast Option!  For some campers, cooking Sunday breakfast is core to camping.  For others, who are interested, we are adding a Sunday breakfast option this year.  This makes it even easier for you to camp! The breakfast is limited to the first 60 people, so sign-up early!  
All other meals are on your own.  CAIS Family camping is a nut-free environment; please follow the same guidelines per CAIS. 
Two families will share each campsite, and each campsite is equipped with 1 picnic table and 1 fire ring. There is only enough space for two cars per campsite. If you are bringing in an RV, please contact May (NgMay2000@yahoo.com) prior to purchasing tickets.  Additional cars must be parked at the Campground's central lot. We also must have the campground cleared by Sunday at 12pm. 
Feel free to decorate your tent with lights but nothing scary - we want to make sure our kids sleep well.  
This event is limited to CAIS families and caregivers.  Exceptions will be reviewed on a case-by-case basis; contact  May Ng. 
Special Note: Each adult family member is expected to participate in some way in putting on the communal Saturday night barbecue. Select how you'd like to volunteer during the checkout process and see additional volunteer opportunities as well.  Volunteer opportunities for kids too!  
We rely on at least one volunteer from each family registering for breakfast to make it possible.  Select volunteer opportunities during the check-out process.   Thanks in advance!