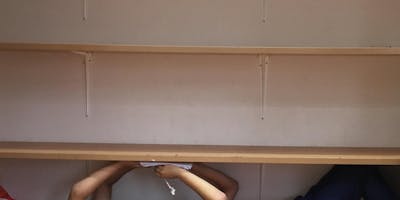 The Second Generative Poetry Writing Workshop at E.M. Wolfman
Welcome poets & all writers to the second generative poetry writing workshop at E.M. Wolfman. 
For six Tuesdays, poet Sophia Dahlin will lead activities and provide readings and prompts. Our readings may include (but may not) works by such writers as Kim Hyesoon, Lisa Robertson, Diane DiMassa, Joanne Kyger, Fred Moten, and Sei Shonagon.
At the class's end, we will have a public reading at E.M Wolfman, and release a zine of our best work.
Run: Every Tuesday Oct. 2nd-November 13th, 6:30pm-8:00pm
Cost: $75* total.
Any questions can be directed here: hello@wolfmanhomerepair.com
*Contact us if money's an issue!