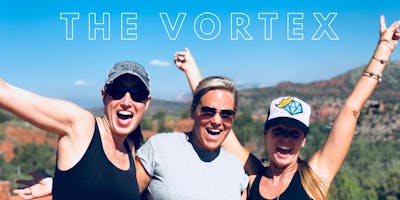 *The Aligned Vortex*
Introducing… a truly special YL leadership collaboration for Exec+ in the downlines of Celeste McLean, Joanna Malone, and Christi Collins.

"The Aligned Vortex"

++++++++
Vortex = a body in motion that spins so fast, it draws and attracts other objects to its center.
++++++++
As leaders, we are always the ones hold a safe place for everyone else to grow and release.
But our Vortex training/collaboration and retreat will help you become a better leader for your team... and hold a sacred space for you to grow personally and professionally.
+++++++++
->->-> The Vortex biz training will take place in October/November 2018 and will involve:
➕ TRANSFORMATION FOR YOU: you will be led though a personal transformation journey - you will not emerge out of this training the same person as when you went in! You'll experience your own wellness transformation (which is super cool in itself!).
➕ TRANSFORMATION FOR YOUR TEAM: we will also guide you on how to lead your your biz team though THEIR OWN personal wellness journeys that will transform their vibration and yours. This is about learning how to lead others to transformation! 
➕ PRIVATE FB GROUP for all leaders from ALL THREE TEAMS taking part in this training. This is crossline collaboration at its best! This community will provide fresh ideas, perspectives, and insight... learning from other leaders who have built differently... have different styles... and different ways of communicating!
➕ RETREAT: At the end of the biz training, Celeste, Christi and Joanna will each pick ONE WINNER to go on an all-expense paid retreat with us to The Enchantment Resort in Sedona in spring 2019. We want to return back to the place of magic where all our personal growth happened this fall! 
Anyone who signs up for The Vortex training, participates online, and does the hard work of personal transformation for themselves and their teams, will get an invite to fund their own trip to Sedona to attend the final retreat. We want as many people as possible to have the opportunity for this beautiful transformation! 
+++++++++
A few things about The Aligned Vortex biz training in Oct/Nov:
➕ The first half of the training will involve your own personal growth journey... and bringing growth back to your team. The second half will involve hosting events in person or online. 

➕ Personal accountability is huge. We will guide you though the process, however, we will not spoon feed you each assignment. This is about you finding your way and growing in the direction you need to as a leader. Developing the skills and wellness that you need for your next rank. That's up to you, not us. Come ready to take the initiative, not be hand held.
➕ Celeste, Christi and Joanna will each teach different perspectives and topics throughout the training. 
+++++++++++
DETAILS:
> The deadline to purchase your ticket for the online Vortex collaboration is Oct 1, 2018. The cost to participate in the Oct/Nov biz training is $99.  Get your ticket below.
-> Who can participate: Anyone who's reached the rank of Executive or above by the end of September 2018 in the downline of Celeste McLean, Joanna Malone & Christi Collins.
-> The online biz training will take place during Oct/Nov.
-> The final optional retreat will be sometime early spring 2019. (Cost will vary and be handled personally). You can share rooms, rental cars and eat according to your own budget). One winner will be chosen per team to have their entire retreat expenses covered.
++++++++++
We can't wait to support you!!!  Welcome to... The Aligned Vortex!
xoxo,
Celeste, Christi and Joanna