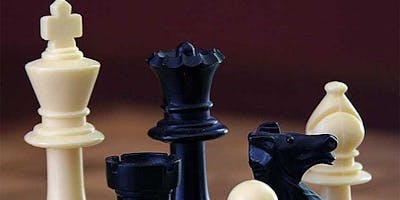 Nesbit School Chess Club
Want to spark your child's creativity, increase problem-solving skills, and promote brain growth?  Then join the Nesbit School Chess Club that is offered under instruction by USCF Expert, Dennis Myers. He has taught chess for many years in local schools such as Fox, Central, and Cipriani. 
The class will meet on Mondays from 3:10 to 4:10 in Room 7.  Class size is limited to 30 students with a minimum of 10 students needed to conduct the class.
Classes begin on September 10th and concludes on December 10th.  NO CLASSES ON 10/8, 11/12, and 11/19.
The cost for this 11 classes session is $176.  Enrollments will be accepted in the order they are received.  Scholarships may be available to low-income families upon request.  Families need to be approved by school principal in order to qualify.
Depending on the skill-level of the student there may be a low materials fee cost for instructional workbooks.
If you wish to avoid paying the service fee by registering on this site, then you can mail a check to:
Dennis A Myers and Associates; P.O. Box 0731; Belmont, CA 94002.  Make the check payable to:
Dennis A Myers and Associates.  Enrollment standing will be based on date postmarked.  Include the name of the student, age, grade, parent's name, email address, and emergency contact phone number and contact's name.  Student application will not be processed without complete information.
Students do not need to know how to play chess in order to enroll.  Coach Dennis can accommodate students with various skill levels.  At the end of the session there will be a class tournament and medals as prizes.
FAQs
Does my child need to bring a chess set?
No.  Chess sets will be provided by the instructor.
My child is not in the after care program.  Does he go directly to the class when school lets out?
 Coach Dennis will provide supervision for those kids who arrive directly from class to Room 7.
What's the refund policy?
If a student attends only the first class, then there is a full tuition refund, minus the service fee charge.
If a students attends only the first two classes, then there is a 50% refund, minus the service fee charge.
Students who attend more than the first two classes will not receive a tuition refund or a proration.