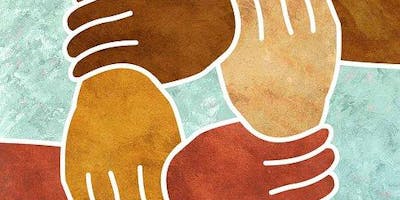 Racial Equity Leaders Learning Circle 2018-2019 Sessions
The nonprofit sector, like the rest of society, faces a big challenge when it comes to racial equity. Many organizations and leaders struggle to have open and honest conversations about race. And it goes beyond dialogue – How do we build authentic relationships across race?  Address the practices and biases of board and staff leaders of non-profit organizations? Transform systemic racial inequity in the mission-driven organizations we love? Create societal structures that promote equitable and inclusive environments for all? This group will become a safe and trusted container for leaders to bring their most vexing racial equity challenges. We will have a chance to learn and apply organizational change tools. We will unpack the biases that we each carry that get in the way of leading this work even more powerfully. We will have separate caucus time for the White and People of Color leaders to unpack the differing personal and professional challenges each group faces.  In addition to being in a peer learning community, participants will have accountability buddies, administer a personal racial equity leaders 360 assessment, and receive two coaching sessions. 
Participants will develop:



A deeper understanding of their identity as values-driven leaders who can articulate and drive a racial equity vision in their organizations.


Increased understanding of how internalized racial oppression and internalized racial superiority affect behavior and other's perceptions of them as leaders.


An understanding of organizational entry points in order to create a pathway to action towards racial equity.


An increased ability to tolerate discomfort when engaging in authentic racial equity work. 


A learning community of like-minded leaders who can provide support and accountability to one another.


---
Admission & Cost
The 2018-2019 Racial Equity Learning Circle cost is $2,000. We offer sliding scale scholarships to ensure no one is turned away for financial reasons and to promote an equitable fee process.
Admission will be determined through our application process.
If you are able to pay the full fee, please fill out this application form: https://tinyurl.com/OEPIntake
If a scholarship is necessary, please fill out this application form: https://tinyurl.com/RELLCScholarshipSurvey
Once you are accepted into Racial Equity Learning Circle, you will receive instructions on how to make your admissions payment. 
---
Sessions will be held on the following Fridays from 8:30 am to 11:30 am at Trinity Church (206 Clarendon Street, Boston, MA). 
People of Color and White Executive Directors and other senior non-profit leaders with a demonstrated commitment to creating racial equity within their institution are invited to join.
Session Dates:
September 28th, 2018 (until 1 PM)
October 26th, 2018
November 16th, 2018
December 14th, 2018
January 11th, 2019
February 8th, 2019
March 15th, 2019
April 26th, 2019
May 17th, 2019
---
Facilitators:
Rebecca Jackson, Director of Organizational Equity Practice, Trinity Boston Foundation
For more than a decade, Rebecca has worked with Boston youth and families as a social worker specializing in trauma informed counseling. She supports non-profit organizations and their leaders as they pursue racial equity through her work at TBF and facilitates conversations on racial identity and equity in various settings in and around Boston. Rebecca is Black woman who uses she/her/hers pronouns. To learn more about Rebecca, go to https://trinityinspires.org/our-staff
Madeline McNeely, Founder, Conditioning Leaders
Madeline is a White, multi-sector, interdisciplinary coach, consultant, facilitator, trainer and adjunct faculty member at Harvard Extension School who focuses on racial equity and organizational inclusion practices. Her sweet spot is supporting White leaders to be even more bold and act with tenacity as they address white privilege, structural racism and transform their organizations to be more equitable and inclusive. Madeline uses she/her/hers pronouns. To learn more about Madeline go to http://conditioningleaders.com/coaches/madeline
Brianna Boggs, Director of Development, GLAD
Brianna's career has focused on fundraising for social justice and racial equity issues in organizations for nearly 20 years. She has a passion for helping White leaders develop skills that will help them push their organizations to deeper engagement in issues of race and equity, internally and externally. Brianna is a White woman who uses she/her/hers pronouns. To learn more about Brianna, go to www.glad.org/staff