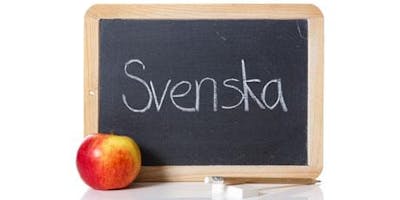 Swedish School in Menlo Park (5 - 13 years) 2018-2019
Scandinavian School in Menlo Park, 5 - 13 years old. 

Day/time: Tuesdays 4:00 - 6:00 pm.
Dates: September 4, 2018 to June 4, 2019
Please observe that there is no class on Tuesday November 20.

The last day of classes before Christmas break is December 18 and school starts again January 8. 
Please note that there is no drop-off before 3:50 pm.

A completed and signed parent agreement form is required prior to school start (one form per student). Students cannot attend classes before the form is returned. Please email completed and signed form to mstahler@scandinavianschool.org
OR bring a printed copy to first day of class. If your child is a former student, you only need to complete a new form if information has changed. Here is the link to the form:
http://static1.squarespace.com/static/54e38c59e4b0909420cf0704/t/565de9a4e4b027e699b449a4/1448995236590/TheScandinavianSchoolAfternoonprogramsParentAgreementformgoogledoc.pdf
Children will be placed in different groups based on their age and language skills. Students should understand and speak Swedish upon enrollment. Please send fruit or a healthy snack with your child.
Cost for children turning 6 years old before December 31, 2018 and older: 
$525 for the school year 2018/19. 
We receive a stipend from the Swedish Skolverket for children who turn 6 before December 31, 2018. To qualify, it is also a requirement that at least one of the parents is a Swedish citizen.

Cost for children who turn 6 years old after December 31, 2018:
$825 for the school year 2018/19.
Children under 6 should register for the preschool class. They are however eligible to attend the school class instead if the hours of the Swedish preschool conflict with the student's American Kindergarten schedule.


Note: Cancellations made less than 2 weeks before classes start can be issued a partial refund of 75 % of full class tuition. Once classes start, the fee is non-refundable.
Please contact Monika Stahler at mstahler@scandinavianschool.org if you have any questions.