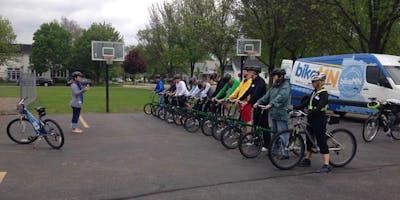 Adaptive Walk! Bike! Fun! Mankato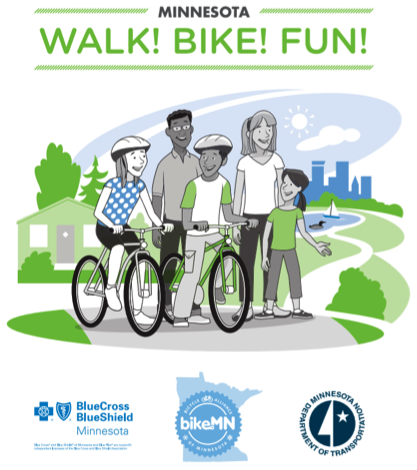 This is a fun, active and hands-on training to prepare educators for implementing the "Adaptive Walk! Bike! Fun! Pedestrian and Bicycle Safety" curriculum to encourage all children to be active and healthy.  This new and exciting curriculum is designed for DAPE teachers, physical education, health teachers, paraprofessionals and other educators to use to educate kids in a thoughtful, playful and interactive program learning safety tips and skills for walking and biking.
This is a FREE training. A light breakfast is available from 7:45 - 8:00 a.m. and then training begins promptly at 8:00 a.m. When lunch time rolls around, we'll have that for you too!
Be prepared to ride a bike for 2 - 3 miles in the community - comfortable clothing is suggested. No need to bring your own bike or helmet - we've got those too! Licensed teachers and paraprofessionals will receive CEUs, the curriculum, supplemental materials and a stipend (if requested).
BikeMN has a fleet of two-wheel bikes, balance bikes and adaptive bikes with helmets that you may request for FREE, when you teach the curriculum to your students.  
Please call or email Michelle Kiefer, SRTS Program Manager at 507-430-2280 or michelle@bikemn.org with any questions or concerns.