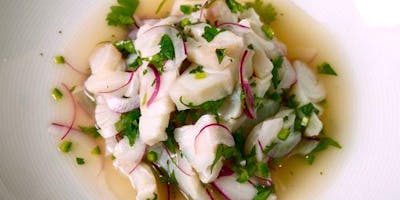 Farm-to-KITCHEN Cooking Classes: Flavors of Latin America

Farm-to-KITCHEN Cooking Class: Flavors of Latin America
Presented by The Trustees
Take a trip to Latin America at The KITCHEN at the Boston Public Market! We're taking traditional recipes from Mexico and Guatemala and giving them a seasonal and local twist. In this lively, hands-on cooking class you'll learn how to utilize the produce and products of the farmers and artisans of the Boston Public Market to create innovative versions of traditional Latin cuisines. Guided by Chef Ricardo, you'll create an exciting multi-course meal based on seasonal, local food, and increase your comfort in the kitchen through new knife skills, techniques, and flavor profiles.
Come ready to roll up your sleeves and get cooking! The majority of ingredients for the day's cooking and baking will be straight from The Boston Public Market, proving you can buy local, eat local and still achieve international flavors.
Dates:


Tuesday, June 26 from 6:00-8:00 pm


Tuesday, July 10 from 6:00-8:00 pm


Flavors of Latin America Menu:


Ceviche Latino | With fresh tomatoes, red onion, peanuts, sweet corn, lime juice, fresh chilies and catch of the day from Red's Best. Topped with Sienna Farms Tortilla Chips.


Chicken Mole | Made with toasted Q's nuts and seeds, Mexican chocolate from Taza, fresh tomato sauce from Appleton Farms and free range chicken from Chestnut Farms.


Tres Leches Cake | Made with Appleton Farms milk and cream 


In addition to learning a new cooking style, you'll enjoy tastes of three local New England wines that pair perfectly with recipes we'll be making, courtesy of The Massachusetts Wine Shop.
In this combination demo and hands-on cooking class, Ricardo will demonstrate the tools and techniques of classic Italian recipes celebrating local spring ingredients. He will then lead the class through making a three-course seasonal meal.
Our hands-on cooking classes are structured as a group learning experience; you'll work with other students to create a seasonal meal led by our professional chef instructors. We focus on learning new cooking styles and techniques to increase your confidence and enjoyment in your own kitchen. Here are a few things to know before booking a class with us:



Each class is centered on the local, seasonal farmers and artisans of the Boston Public Market, so menus may change slightly based on what's available the day of the event.


During each class, you'll learn 2 or 3 recipes, you'll work with between 2 and 4 other students to create each one, and you'll enjoy a plentiful taste of each.


Classes are usually between 2 and 2.5 hours long, unless otherwise noted.


Please be prepared to be on your feet, standing at a table, and cooking for the duration of class.


We recommend comfortable, non-slip, and closed-toe shoes.


Tickets: $60 for Trustees member and $75 for Non-Trustees Members. Members must bring their current member card and number. Join The Trustees and save! Members save between 20-40% off all classes in The KITCHEN.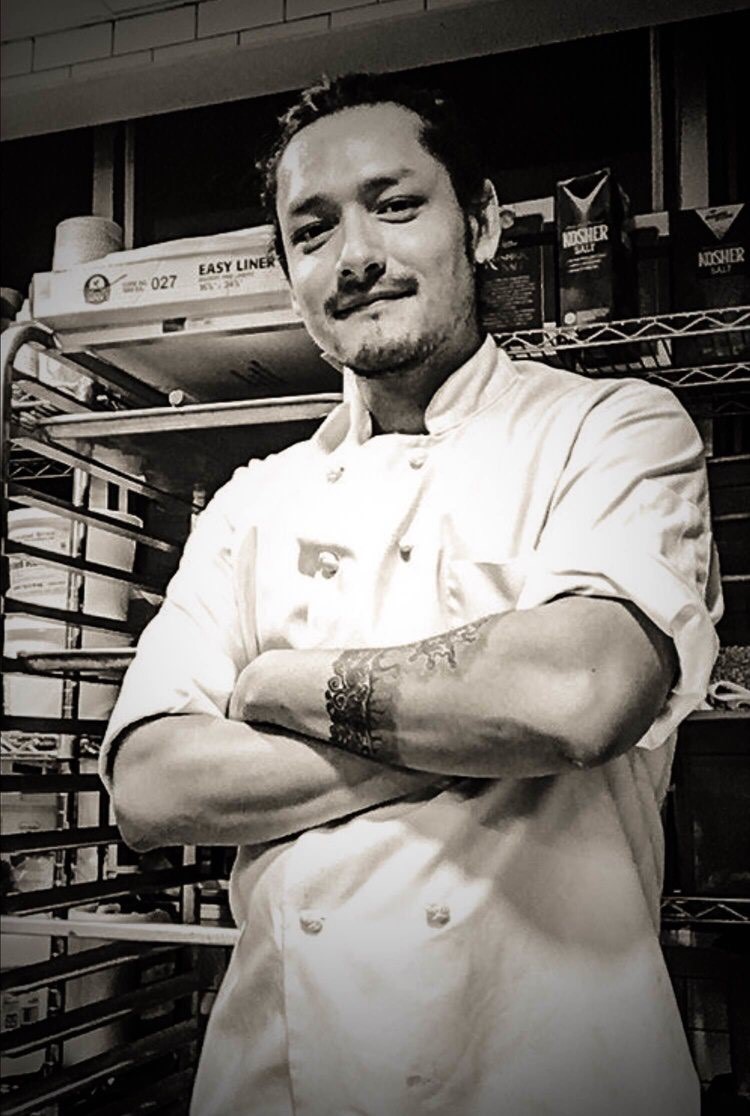 About Chef Ricardo Monroy
Ricardo M. is a culinary professional, private and personal chef, freelancer, and artist. He has 15 years of culinary experience working locally and outside the US. Born and raised in Guatemala City, at the age of 17, Ricardo opened his own Cerveceria. After having success as a restaurateur, Ricardo moved to Europe to experience a different lifestyle and culture and learn the essentials of European cooking. In Switzerland, Ricardo was the head chef of Treibhaus Luzern, a youth and cultural center where he won the "best cultural kitchen of Lucerne", a recognition given by the local cultural scene in the city.
After living in Europe for eight years, Ricard moved back to his homeland of Guatemala with a new perspective to travel, work as an adventure travel guide, and learn new things in Central America. He then moved to Boston to pursue culinary arts in America and joined Haley House as a chef and recently became the program coordinator and culinary instructor for Take Back the Kitchen (TBK) which is a cooking, nutrition, and gardening program that empowers urban youth and their families to take charge of their health and wellbeing through experiential learning.
About The Trustees and The KITCHEN
As one of the largest owners of agricultural land and the premier steward of the cultural and natural landscape of Massachusetts, The Trustees extends its leadership to transform the local food system by connecting residents and visitors back to the land and sharing the Commonwealth's collective agrarian heritage through innovative retail and educational experiences at the Boston Public Market in the heart of downtown Boston.
The KITCHEN is a community gathering place, managed by The Trustees, that is restoring the craft of seasonal cooking in Massachusetts, New England, and beyond through hands-on classes and educational experiences that celebrate the farmers and artisans of this region.  Partnered with the Boston Public Market, The KITCHEN embraces a whole-food approach to eating and promotes cooking as an essential cornerstone of a sustainable food system. 
Join the Trustees and recieve discounts on KITCHEN events. Join here.