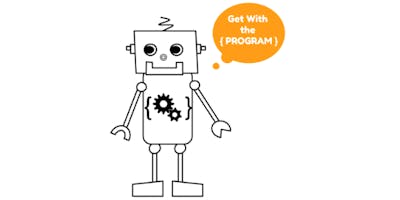 2018 MNCodes Scratch Camp for Educators
Calling all K-12 educators who are interested in Scratch programming... from Scratch newbies to Scratch experts!  
Join us for a hands-on, exciting day of learning and sharing at the 2018 MNCodes Scratch Camp for Educators on Thursday, June 21st from 9am - 3pm at The LT Media Lab on the St. Paul Campus of the University of Minnesota.  
Come and explore or dig deeper into creative computer science education using Scratch, a free, easy-to-learn, powerful language for creating games, stories and animations. This interactive training experience will focus on the many ways that coding can put the power of creation in students' hands, K-12.  We will personalize the learning experience by breaking into groups based on experience with Scratch.  
Day 1 of Scratch Camp will focus on hands-on, differentiated training and work time with Scratch, including exploring curriculum resources and examples of student-created coding projects that demonstrate innovative ways to integrate coding into K-12 content areas.  Coding instruction and metacognition will be guided by experienced educators with help and support from friendly, knowledgeable mentors within self-selected groups: Scratch Newbies and Advanced Scratchers.
Newbies will be exploring the basics of Scratch and brainstorming ideas of how Scratch can be integrated into the classroom.
The Advanced Scratch session will explore deeper ways of integrating Scratch at many grade levels and content areas.  Advanced users of Scratch are asked to bring a project that you have previously tried that you would be willing to share with the group.
Special Optional *Bonus* Event: Twin Cities ScratchEd MeetUp on Friday, June 22nd from 9am to 12pm:
Join us again on Friday, June 22nd at the LT Media Lab for Minnesota's first official Twin Cities ScratchEd MeetUp event! A ScratchEd MeetUp is a highly collaborative time to share, explore, tinker and discuss anything and everything Scratch-related through an unconference/EdCamp model!  For more information and to register, please visit the official Twin Cities ScratchEd MeetUp page!  The Twin Cities ScratchEd MeetUp is free and open to any/all educators who are interested in teaching with Scratch - attendance at Scratch Camp for Educators is not a prerequisite. The MeetUp provides an additional opportunity to dive even deeper into Scratch and share ideas with others who are using Scratch. Registration for this MeetUp event is separate - please click here to get signed up!
We will have a variety of hands-on tools related to Scratch available to explore and try out on both Thursday and Friday, such as: MakeyMakeys, Raspberry Pis and Scratch-compatible robots. We will also have resources and mentors available to share the many ways extensions and hardware can be used to bring coding into real life. We also invite participants to bring along any tools or resources that you have used and would like to demo or share with others! 
Join us for the 2018 MNCodes Scratch Camp for Educators, and get ready to explore, play, plan, and share!   
 **Early Bird tickets available through June 7th!**
Registration fee includes take-home materials, day one lunch & light refreshments, CEUs, and an awesome T-shirt. Registrants will also receive a free parking voucher for Day 1 (Thursday).  

Website: http://codesavvy.org/educators/