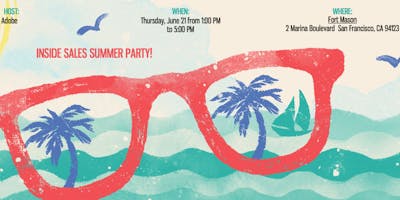 Inside Sales Summer Party!
On June 21st, come on down to Fort Mason for a summer celebration! We will have some snacks and drinks set up starting at around 1pm, so please eat lunch beforehand. 
Bring any sports equiptment or blankets that you are willing to share, and RSVP by Friday, June 15th so we can plan accordingly!