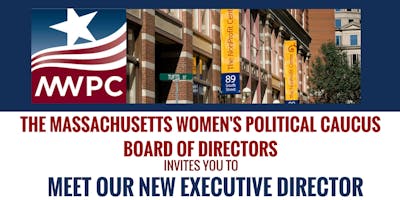 Meet MWPC's Executive Director, Laurie Martinelli JD, MPH
The Massachusetts Women's Political Caucus cordially invites you to meet our new Executive Director, Laurie Martinelli, JD, MPH. She is an established non-profit leader with over 20 years of experience.
Prior to her appointment at the MWPC, she served as the Executive Director of the National Alliance on Mental Illness of Massachusetts (NAMI Mass), where she created several new programs including "CEOs Against Stigma," a successful mental health training program for police and first responders, in addition to a professional development education program for teachers and other school personnel. Under her leadership, NAMI Mass doubled in size and met lofty fundraising goals to support the organization's expansion. 
Martinelli's experience in the non-profit sector began as the founding Executive Director of Health Law Advocates, Health Care For All's public interest law firm, where she led for 12 years. 
A Pittsfield native and current Dorchester resident, Laurie Martinelli earned a JD from the Washington College of Law at American University and a Master's in Public Health from the Harvard School of Public Health.