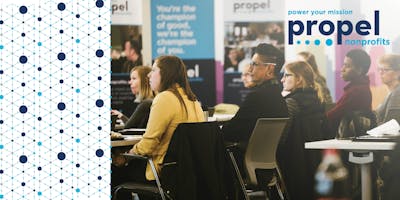 Using Financial Information for the Good of Your Mission - June 20, 2018
This course offers analysis of an organization's numbers. Those who have attended Fundamentals of Nonprofit Finance and Fundamentals of Budgeting are encouraged to attend the next step in financial management and strategy.
---
Registration is on a first come, first served basis. Your space is guaranteed upon receipt of registration fee. Registrations cancelled prior to the event receive credit transferable to attend another workshop, or for another person to attend instead. Credits are good for one calendar year.
Online payment is easy by clicking the green "TICKETS" button. Payment must be received prior to event to complete registration and guarantee space.
---
No refunds or credits will be granted for non-attendance. To cancel or adjust reservations prior to the event call 612-249-6665 or email Ashley Caradine, Program Coordinator at: acaradine@propelnonprofits.org.