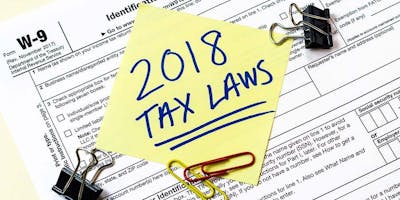 The New Section 199A Business Income Deduction for Pass-Through Businesses: Will Your Firm Qualify?
With the passage of the Tax Cuts and Jobs Act (TCJA), some pass-through businesses (sole proprietorships, partnerships, S Corporations, and LLCs taxed as pass-through entities) could potentially qualify for a 20% reduction of "Qualified Business Income" (QBI) for federal tax purposes, but there are hurdles to jump and the rules create new complexities and incentives.  Additionally, many of the new rules will require further guidance from the Internal Revenue Service, which will probably not occur until after we see 2018 tax returns filed next year!  Jim McHale will help clarify how these recent additions to the tax code work and whether your small business could qualify for the deduction:
1) Define IRS terms (e.g., "Qualified Business Income, Specified Service Business, etc.).
2) Learn the rules for qualifying, whether a particular business will qualify, and how to calculate the deduction.
3) Identify potential strategies to enable a pass-through business to qualify for the deduction.
Speaker Bio
Jim McHale is a Certified Public Accountant/Personal Financial Specialist licensed in New York and California and a Certified Financial Planner™ certificant.  In addition to his CPA and CFP® certifications, he has a California Real Estate License, a California Property & Casualty License and Life & Health Licenses in California and other states. 
 Jim has been part-time instructor of the Certified Financial Planning curriculum for Kaplan Schweser since 2003.  He is qualified to teach all seven pre-requisite classes and the comprehensive review.  He is a member of the American Institute of Certified Public Accountants and California Society of Certified Public Accountants where he is an active volunteer.
 From his firm in San Francisco, CA, Jim advises individuals and their related business entities, on accounting and tax matters including, but not limited to Equity Compensation and Estate Planning. His firm also performs bookkeeping and personal accounting work for high-net-worth clients.