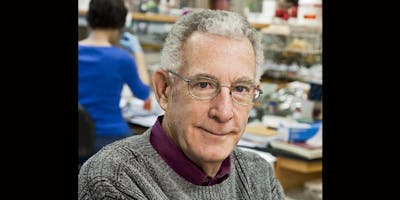 Dr. Thomas Seyfried: Healthy Cancer Treatment
Address Your Mitochondria Yourself
Dr. Thomas Seyfried, Cancer Researcher; Author, Cancer as a Metabolic Disease; Professor, Boston College 
Dr. Thomas Seyfried, a professor at Boston College, will present surprising information that shakes the whole foundation of cancer treatment research. His own research reveals that cancer can be considered a single disease with a common pathophysiological mechanism involving dysfunction of mitochondria. The gene mutations observed in various cancers and all other recognized cancer hallmarks are considered downstream effects, and not causes, of the initial disturbance of cellular energy metabolism. Learn how to empower yourself to more healthily address the causes, with the goal of healthily treating and preventing cancer….without chemicals, drugs and side effects. Dr. Seyfriend states that  "cancer cell growth and progression can be managed by following a whole-body" approaches. 
Dr. Thomas Seyfried is a trailblazer in the arena of conquering cancer.  His groundbreaking book, Cancer As A Metabolic Disease, shook the foundations of the ways cancer causes and treatment are viewed.
Location: 110 The Embarcadero, San Francisco
Time: 5:30 p.m. check-in, 6 p.m. program, 7 p.m. book signing
MLF: Health & Medicine
Program Organizer: Adrea Brier
All ticket sales are final and nonrefundable.