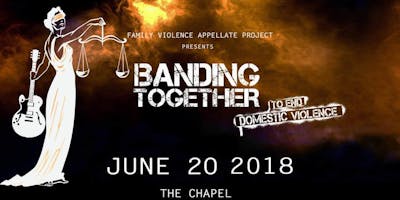 Banding Together to End Domestic Violence 2018, San Francisco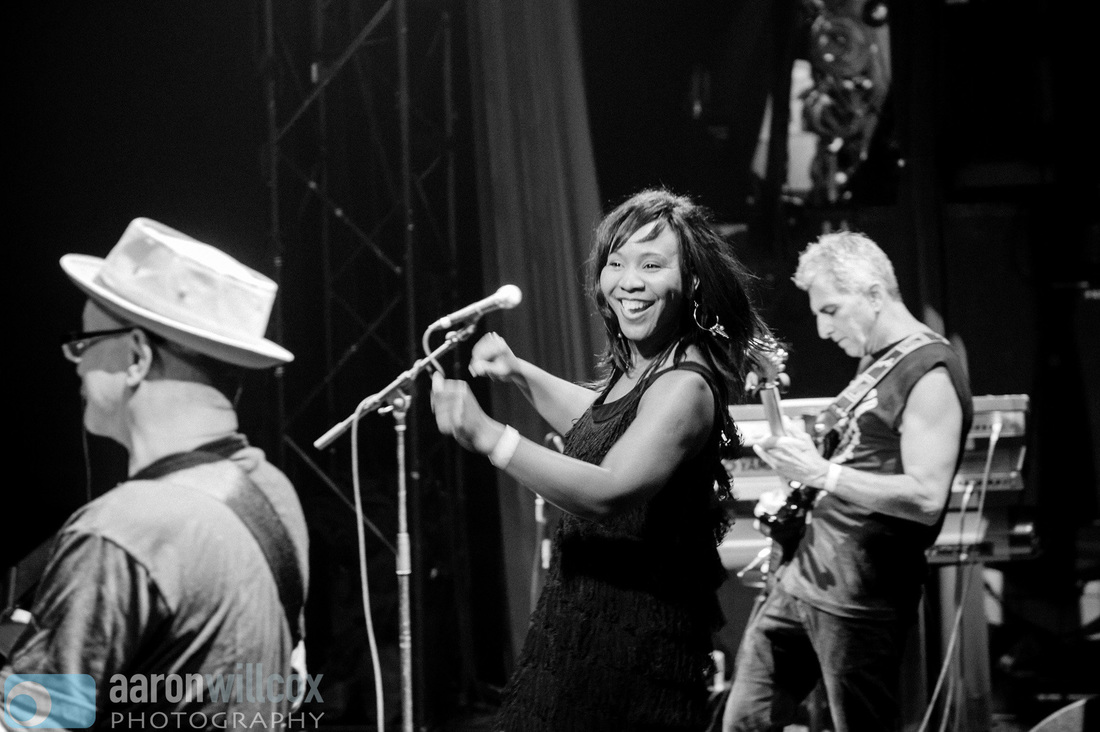 On JUNE 20, 2018, eight bands will go head-to-head in an epic battle for the coveted title of Best Lawyer Band in the Bay.
Family Violence Appellate Project presents the sixth annual attorney battle-of-the-bands fundraiser, Banding Together to End Domestic Violence.  Though the competition is fierce, these rockstar attorneys will band together for one night to help raise over $185,000 for California survivors of domestic violence.
FEATURING:
The 12th Root of Two  (Hanson Bridgett, Peter Logan Law, Kessenick, Gamma & Free)
​​Attractive Nuisance  (Greenberg Traurig LLP, 2017 Winner: Judges' Choice Award)
The Combinations  (Morgan, Lewis & Bockius LLP)
Feelin' Lucky  (Google, Inc.)
Mayer Brown Band  (Mayer Brown)
The MoFonics  (Morrison & Foerster LLP)
The R-23s  (Lieff Cabraser Heimann & Bernstein LLP, 2017 Winner: Best Lawyer Band in the Bay)
Strongly Worded Letter  (Kirkland & Ellis LLP)
---
EVENT INFORMATION
Banding Together 2018 will take place on June 20 at The Chapel, 777 Valencia St., San Francisco. 
Doors open at 5:30.  Bands start at 6:00.  Winners announced at 10:15pm.
All ages.
Cash & credit bar. Food available for purchase at venue.
Special thanks to The Chapel for sponsoring this fundraiser and making significant donations to help California survivors of domestic violence.
For more information, visit www.fvapbotb.com
---
CLICK HERE TO VOTE FOR A BAND.
Vote for your favorite band to help them win, and help end domestic violence in California.  
Votes are cast as donations on the band's official fundraising page.  Votes can be cast in any amount, and the band that raises the most money wins.  
All votes are directly donated to Family Violence Appellate Project, the only legal aid nonprofit in California dedicated to helping survivors of domestic violence and their children by appealing dangerous trial court decisions on their behalf, for free.  To read about how FVAP is working to end domestic violence by breaking the intergenerational cycle of trauma and abuse, click here.
All votes are 100% tax-deductible.
---
SPECIAL THANKS TO HALL OF FAME EVENT SPONSOR:


---
** By purchasing a ticket and attending Banding Together to End Domestic Violence San Francisco, you give Family Violence Appellate Project permission to use any photos of you taken at the event for promotional, fundraising, and any other reasonable purposes. To opt out, email staff@fvaplaw.org.**