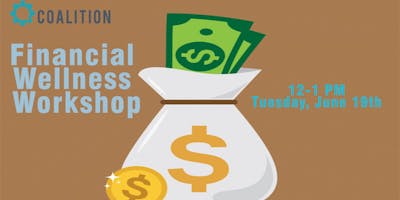 Financial Wellness Lunch & Learn Workshop
Hello all!
On June 19, 2018, the Employee Awareness Association and Coalition will be hosting a Financial Wellness workshop in the main open area of the office. A financial professional is coming to our location to give an exciting presentation on savings, assets vs liabilities, budgeting and controlling debt, and setting financial goals.
The presentation will start at 12:00 P.M. and will last approximately 25 minutes. There will be a Q & A session for 15 minutes.
In addition, there will be a complimentary Freshii sandwich provided for everyone who attends. So, if you are interested in learning how to lead a financial-stress free lifestyle, then please RSVP to confirm your spot. Please do this as soon as possible, so we can make sure to order enough for everyone!