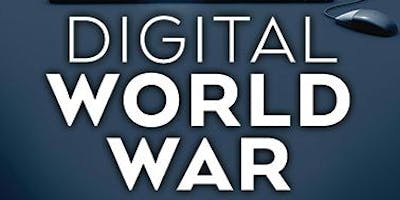 Chat & Chowder – Digital World War
With the very serious modern-day threat of cyber warfare, how might social media fit into the current climate of conflict? Governments, corporations, political parties–even terrorist organizations have been able to harness the digital world as a tool to gain or establish power. This exploitation of social media has had a significant impact on the Muslim world and is often difficult to counter or monitor, raising a very valid concern: how do we fight in this digital war?
A previous graduate of Harvard JFK School of Government, Dr. Haroon K. Ullah is Chief Strategy Officer for the Broadcasting Board of Governors. He has served as senior advisor to former U.S. Secretary of State Rex Tillerson and worked on the Policy Planning Staff for policy regarding Pakistan and Afghanistan. A Peabody TV Award recipient, Ullah is an award-winning author and has served as both an Adjunct Professor at Georgetown University and a term member of the Council on Foreign Relations.
"Haroon Ullah is one of those rare people who can provide a new roadmap to understand the intersection of technology, marketing, and social media in the Muslim world… This book is a must-read for all."—Gary Briggs, Chief Marketing Officer, Facebook