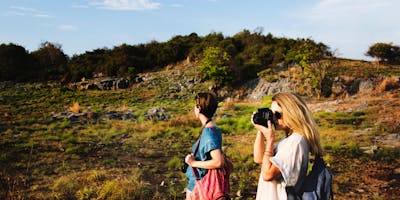 Reflective Hiking for Adults
In this Exploration, you will be guided through a hike at one of Mankato's beautiful nature locations for a reflective experience. Ashley & Matt, founders of THiNQ Success, will lead you in a variety of activities, including readings, journaling, and photography to promote awareness and reflection. 
Rasmussen Woods is a unique 150-acre tract of meadows and wetlands, with five miles of hiking trails for people of all ages and abilities to enjoy the natural beautify of the area. 
Details:


Registration required - $15 per person


Bring your own photography device (camera or mobile phone with camera)


Rather attend the family event? Register here: Reflective Hiking for Families 



Connect the Grey's Explorations are designed to showcase the unique cultural offerings and creative businesses operating close to home and encourage attendees to stretch their brains with new activities and experiences, all in a fun, social setting.