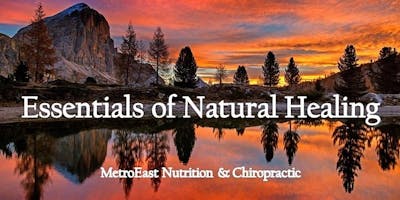 Essentials of Natural Healing
Do you feel like you have tried just about everything to restore your health? Are you wondering why you keep feeling worse instead of better?
Join us to learn about the 3 barriers that will cause you to lose your health and discover how to successfully identify and remove those barriers so you can feel great, and your body can heal itself naturally at any age.
We are passionate about educating our community- bring your loved ones and your questions!
RSVP @ 651-771-1703 or Info@NutritionChiropractic.com