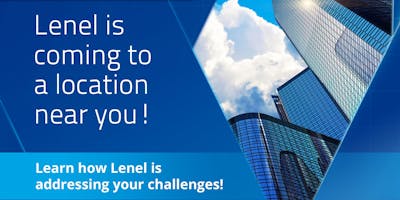 Lenel 2018 Roadshow - Oakland (Morning Session)
Join us in Oakland! 
Lenel is hitting the road to bring you the latest in enterprise security solutions. We are glad you are interested in joining Lenel and Milestone as our industry experts describe our unique solutions, share case studies as best practices, and highlight the newest products, software and solutions, including our key partnerships. We'll also host a hands-on product display to allow you to see first-hand the innovations from Lenel.
Discounted hotel rooms are available for $229. Click here to book your hotel! 
AGENDA
8am - 9am – Breakfast & Exhibits
9am - 11:30a – Morning Session
Welcome!
What's New?
- OnGuard 7.4
- OnGuard Roadmap
- BlueDiamond Mobile Application & Roadmap
How Lenel Is Solving Customer Challenges!
- UI/UX Team
- Cyber Security and Encryption
- OnGuard Solutions
Close & Thank you
11:30am - 1:30pm – Lunch & Exhibits
We look forward to seeing you in Oakland!