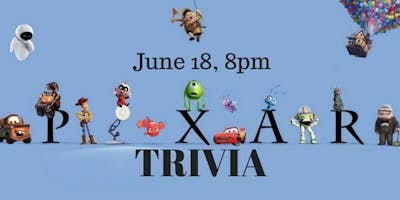 Pixar Trivia!
Come down for #Castlequiz, our themed trivia night at The Castle!

June 18: The Incredibles are back and so is Pixar Trivia! This will be a ticketed event: $5/person. Tickets will go on sale on June 4 at noon!


Teams are limited to 6 players. Trivia nights have filled up before, so we always recommend arriving early. Food and drink available.