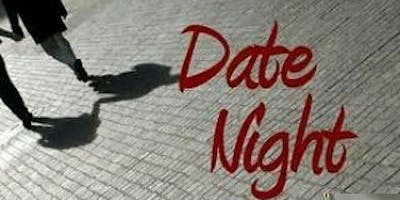 Bullhead's Date Night Bargo (Vendors)
We are so excited to have you join us as a Date Night Bargo Vendor!
The purpose of the My Night Out Events is to gain exposure for your business, sell products (so cash and carry is very beneficial) and to make new connections.
Here are the event specifics:
-You can set up as early as 5:00pm but need to be set up by 6:30pm. The event takes place in the event area of Bullheads Bar & Grill.
-Shopping begins at 6:30pm and Bargo begins at 7:00pm
-We will play 5 games of Bingo for prizes provided from the Vendors and 1 Blackout round
-We ask that vendors invite people to the event and share it out on their Facebook page at least 5 times leading up to the event (This ensures potential customers coming in and also possible business connections for you.)
-You are able AND ENCOURAGED to do a give away at your booth for a prize- the prize will be drawn before the blackout round begins.
-We will give out tickets to the first 50 guests in the door for door prize drawings
-The vendor spots are smaller than typical vendor shows based on the area of the event- we try to accomodate as much as possible. Space is limited to a card table unless you contact the coordinator Jennifer Wolf @ dreamscancometrueevents@gmail.com.
THERE ARE NO REFUNDS FOR THIS EVENT UNLESS THE COORDINATOR CANCELS THE EVENT. IF WE NEED TO RESCHEDULE AN EVENT WE WILL GIVE YOU AS MUCH NOTICE AS POSSIBLE AND WILL GIVE YOU A "CREDIT" FOR A FUTURE EVENT.
WHAT WE ASK FROM THE VENDORS:
-Pay the vendor participation fee by purchasing a "ticket"
-Provide 2 door prize drawings (typically $5 value) --If you don't have anything at this price point feel free to provide samples or be creative with your door prizes- let us know if you need help coming up with something fun. Please provide something more than just a gift certificate- Dollar store items attached to the gift certificate are fun, candy attached to the gift card is fun. People like getting "things" rather than just a piece of paper.
-Provide a Bargo prize ($10 value) -All prizes will be given out the night of the event.
IF YOU DO NOT SEE YOUR BUSINESS LESTED ON THE TICKET OPTIONS PLEASE SEND JENNIFER AN EMAIL AND I WILL GET IT ADDED: dreamscancometrueevents@gmail.com IF YOUR SPOT HAS BEEN TAKEN BY ANOTHER PERSON IT WILL SHOW THAT IT IS SOLD OUT.