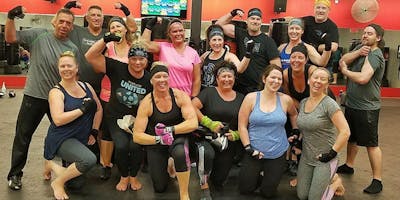 Free Fitness Classes
Join us for FREE Classes and try out FXB before our next Session starts on 7/14. Attend any class time you would like: 4,6,7,930am or 4,5,6pm.
Monday, Wednsday and Friday enjoy 45 minutes of cardio kickboxing. You will need a water bottle, workout clothing, and boxing wraps. We will provide gloves and everything else you will need. If you do not have boxing wraps we will have them for sell for $5 at the front desk.
Tuesday & Thursday we will be offering strength training using our resitince training bands. You will just need a water bottle and gym clothing to attend class.
All classes are instructor lead and last 45 mintues. Come join us and live Life at Level 10!